Earlier today BioWare announced a new piece of merch for Mass Effect fans: a statue of Commander Shepard from the opening of Mass Effect 2, where if you need reminding they are found dead and floating in space. The statue was accompanied by a slightly odd press release, and the combination of the two has led to a lot of fans spending the day wondering if everything was OK at the BioWare Gear Store.
A Foe From The Next Team Ninja Game Is Giving Me Sekiro PTSD
The statue, released as part of a range that also features Kaidan, Thane and the Illusive Man, was pitched in a press release as a "conversation starter", and described it as "The Mass Effect Shepard's Death Statue depicts Mass Effect 2's dramatic opening scene: Commander Shepard expelled from a crumbling Normandy and hurtling through space to her untimely demise".
That's a…weird thing to capture in a statue, weirder still when it's pitched that way and you see the sculpt: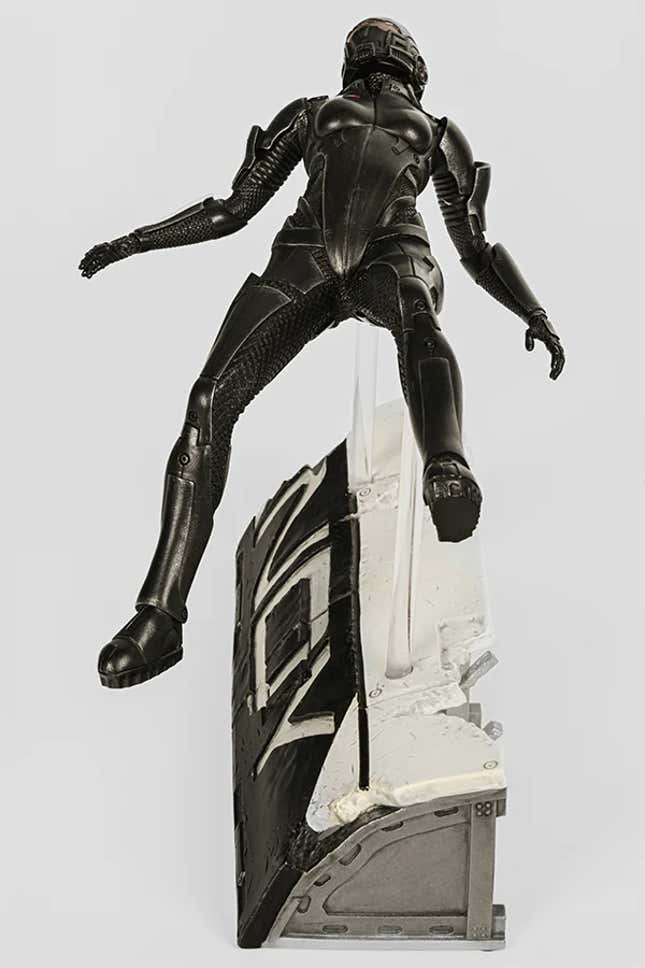 To be clear, nobody is angry at this. It's just…weird! And so many people thought so that, having had a day of feedback, BioWare have decided to not only pull the press release announcing the statue, but pull the statue itself from their online store as well. In a statement issued this evening, BioWare say:
Hi all,

Earlier today, we announced the sale of our latest Mass Effect Shepard statue. This statue was intended to be part of a series commemorating some of the key and most emotional moments in the series. The way we announced it did not convey that properly, nor does it give the moment in the series the credit it deserves.

As a result, we'll be pausing sales on the statue until we can share the larger plan with you.

Thanks,

BioWare Gear Store
Thank you for joining me for this latest instalment of "Very Funny Business Problems You Never Saw Coming Until Today".


Credit : Source Post