My recent visit to Circuit de Spa-Francorchamps in Stavelot, Belgium for the 2023 Spa Classic was an all-new experience for me.
Prior to this, I'd never been to a historic racing event, let alone such a high profile one, so I really did not know what to expect. Looking back now, it's safe to say that I was totally blown away.
Soon after entering the gate, I was greeted by a Jaguar D-Type that had just been unloaded from its transporter, and was sitting unattended. I hadn't even made it trackside at this point, but I already knew it was going to be a great day.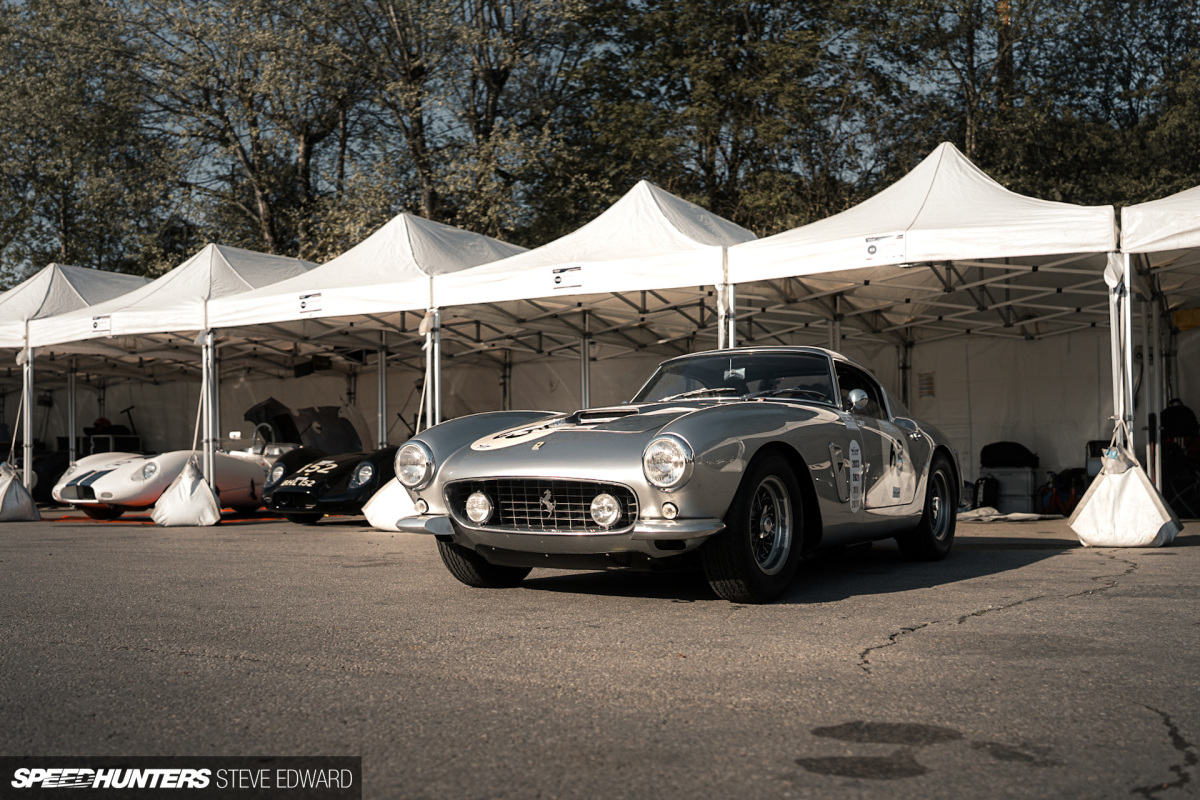 After walking through the tunnel under Raidillon, I entered the track and was instantly surrounded by 1950s and '60s race cars.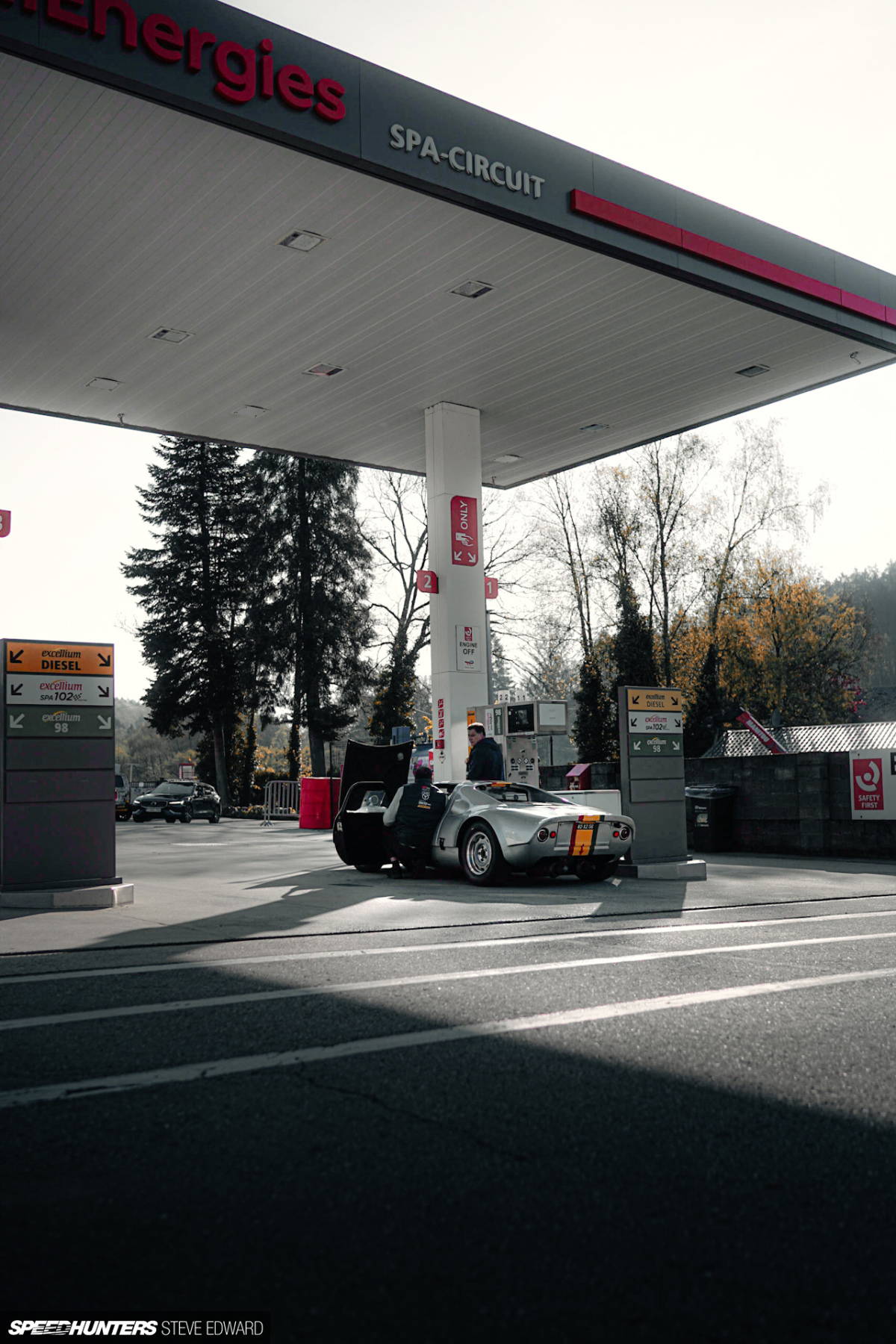 The Porsche 904 is a mythical creature, so I was instantly drawn to this one. Although I'm familiar with 1980s-onwards Porsches, the early Porsche race cars are still quite foreign to me. I only recently learned about the 904, and here I got to see a stunning example in the flesh.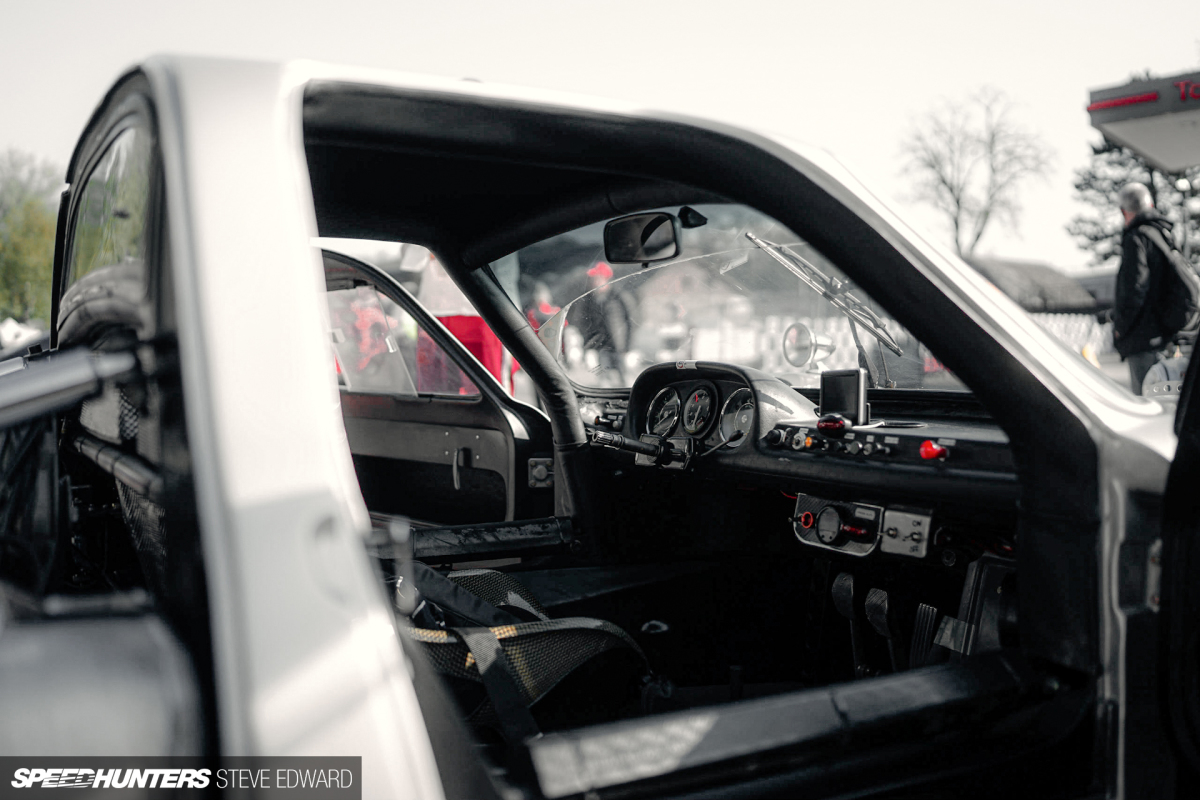 It really is a tiny car, almost like a miniature Lamborghini Miura. Once the 904 had its rear panel removed, I was able to see what's going on in the back end. It was the later six cylinder, making this a 904/6.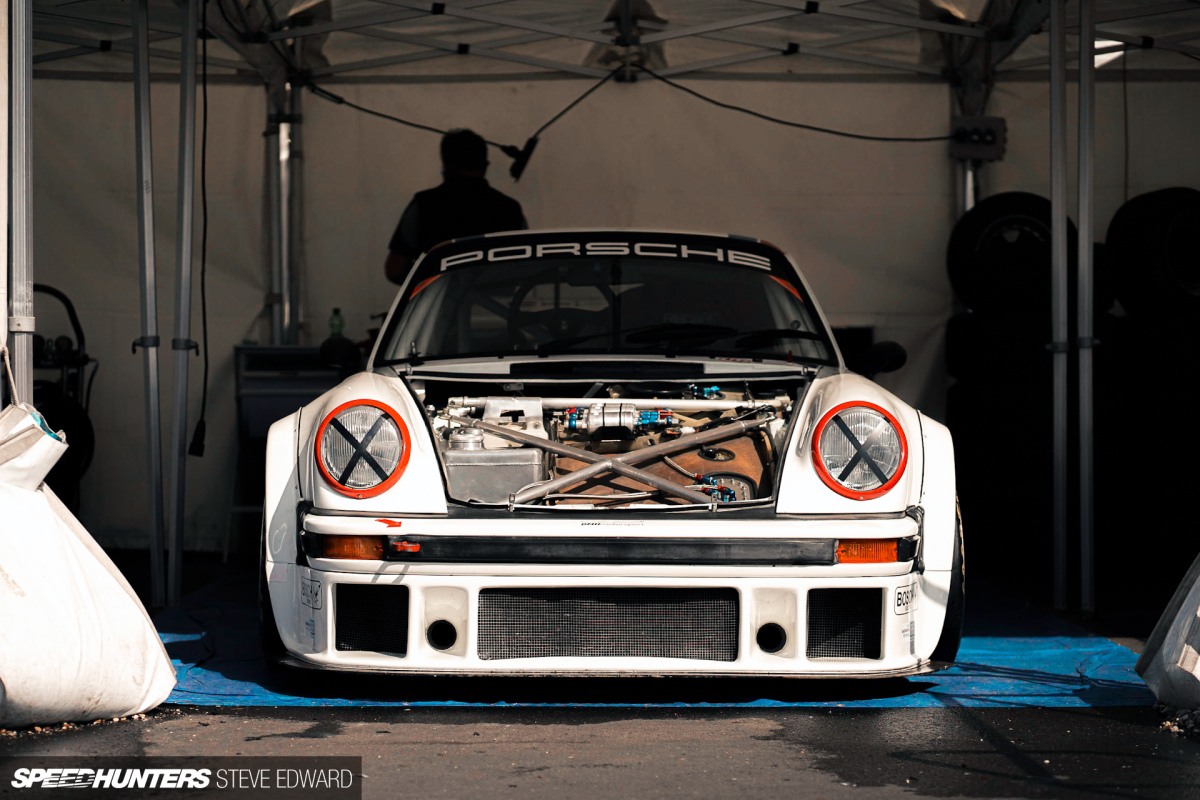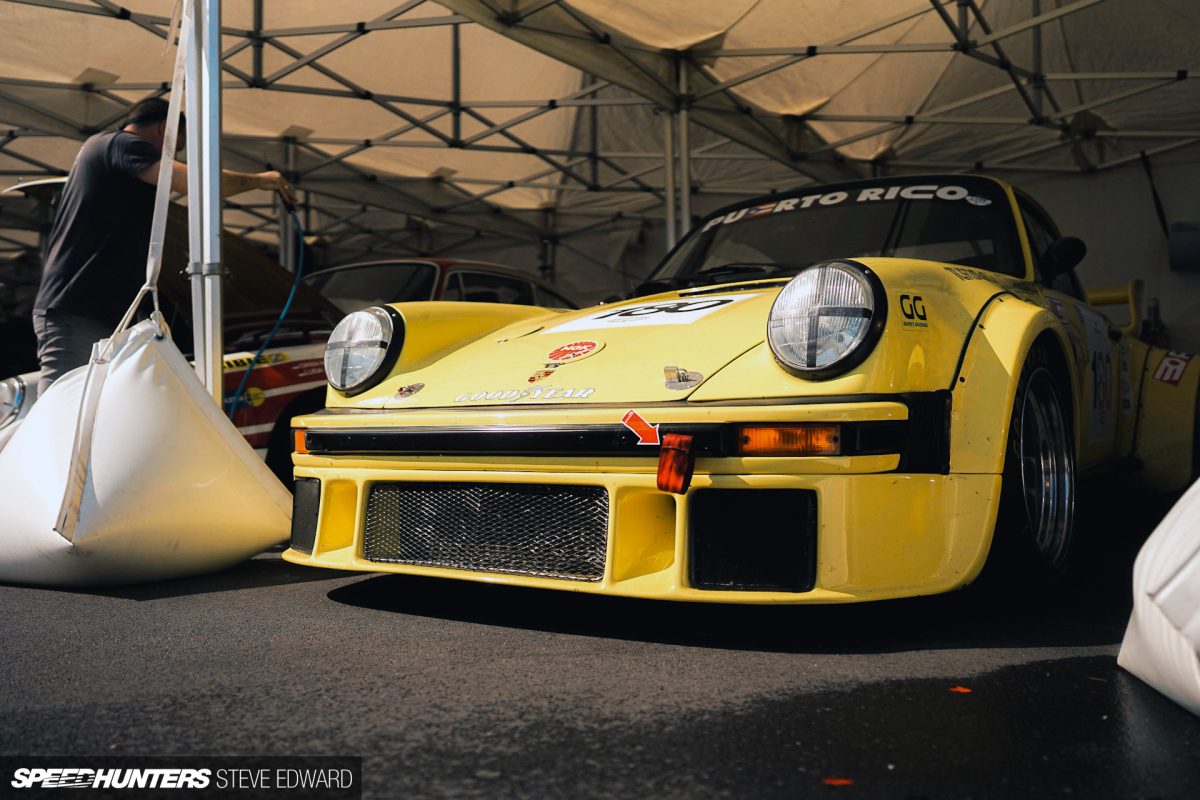 The closer I got to the pits near the F1 starting line, the more amazing the cars seemed to get. Walking over to a different paddock felt like traveling through time. Soon, I found myself in the 1970s and '80s era, with every 911-based race car I could imagine. As the 930 Turbo body is my favorite of the air-cooled 911s, the colorful 934s drew me in for a closer look.
Amongst some very famous race cars, the Ford GT40s really stood out. Two original cars were present, along with two very nice replicas.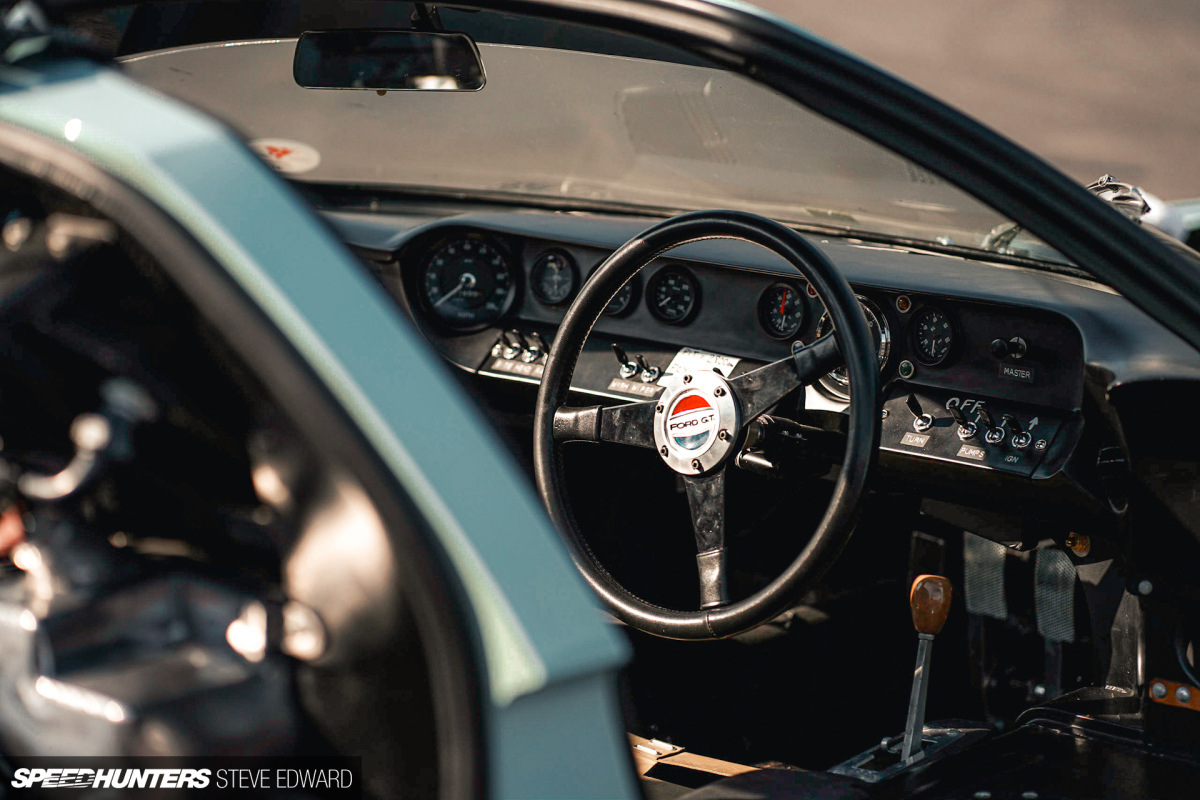 Every time I see a race car with its doors open, I have an urge to get in and have a feel of the driver's seat and the controls.
Here's something I never could have imagined I'd see at the Spa Classic; a bunch of old kei trucks doing logistic work within the circuit. Apparently, the Honda Acty was sold new in the UK, and they make for small, nimble transporters around the crowded circuit.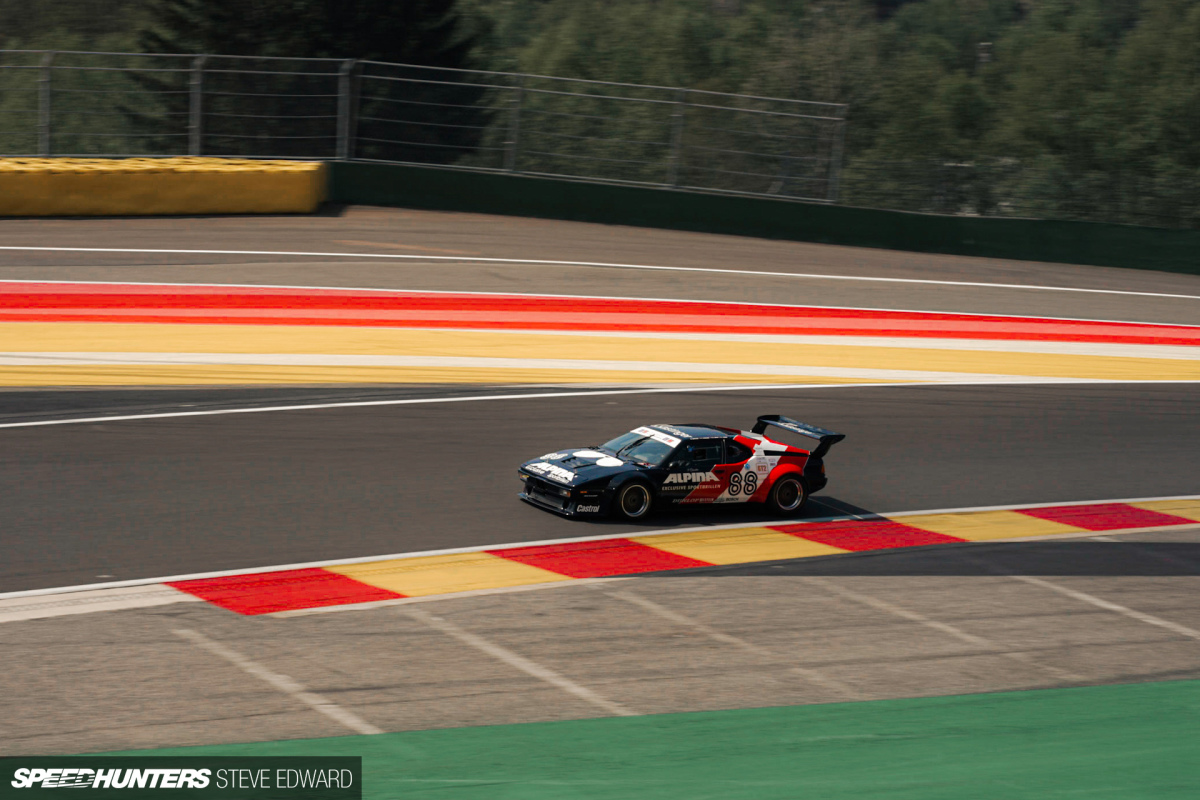 The BMW M1 Procars left a real impression on me for being so loud. You have to love it.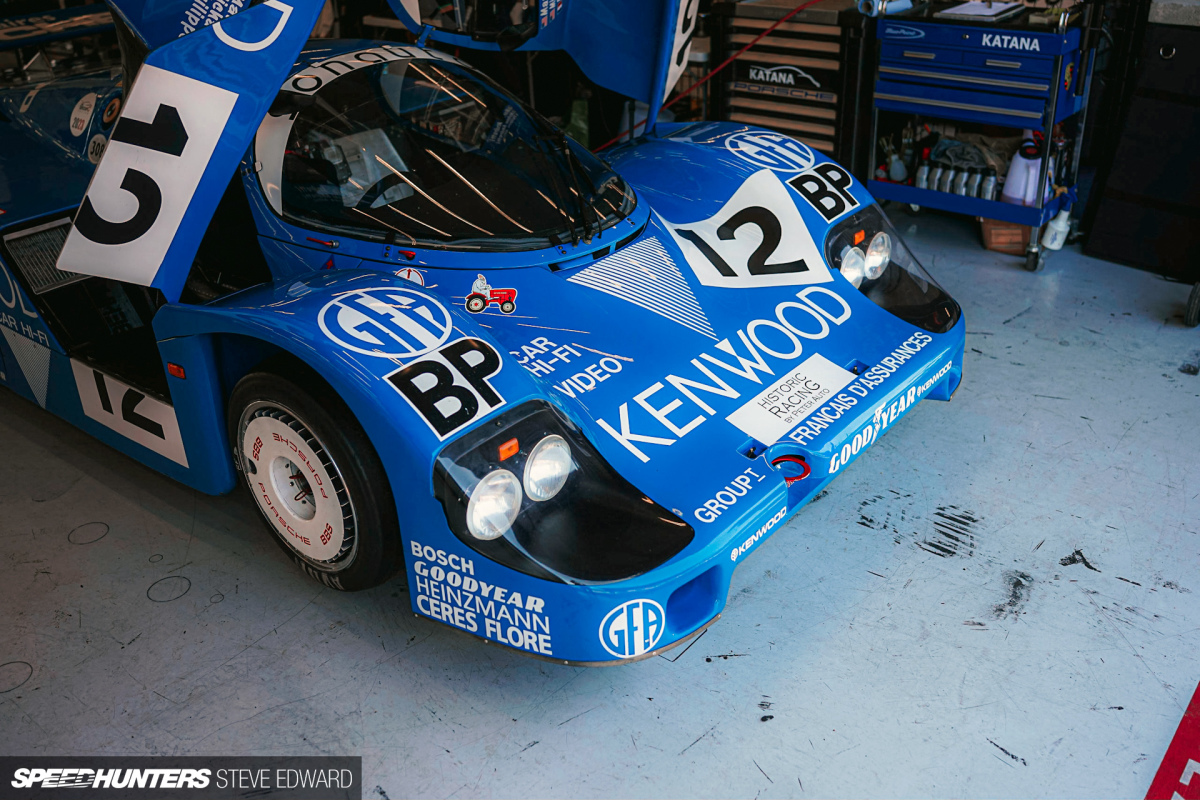 Walking to the main pits transported me to another decade, as it was filled with Group C Le Mans sports cars. Engineers and mechanics were busy working away on the machines, so I tried my best to stay out of their way while capturing the sights.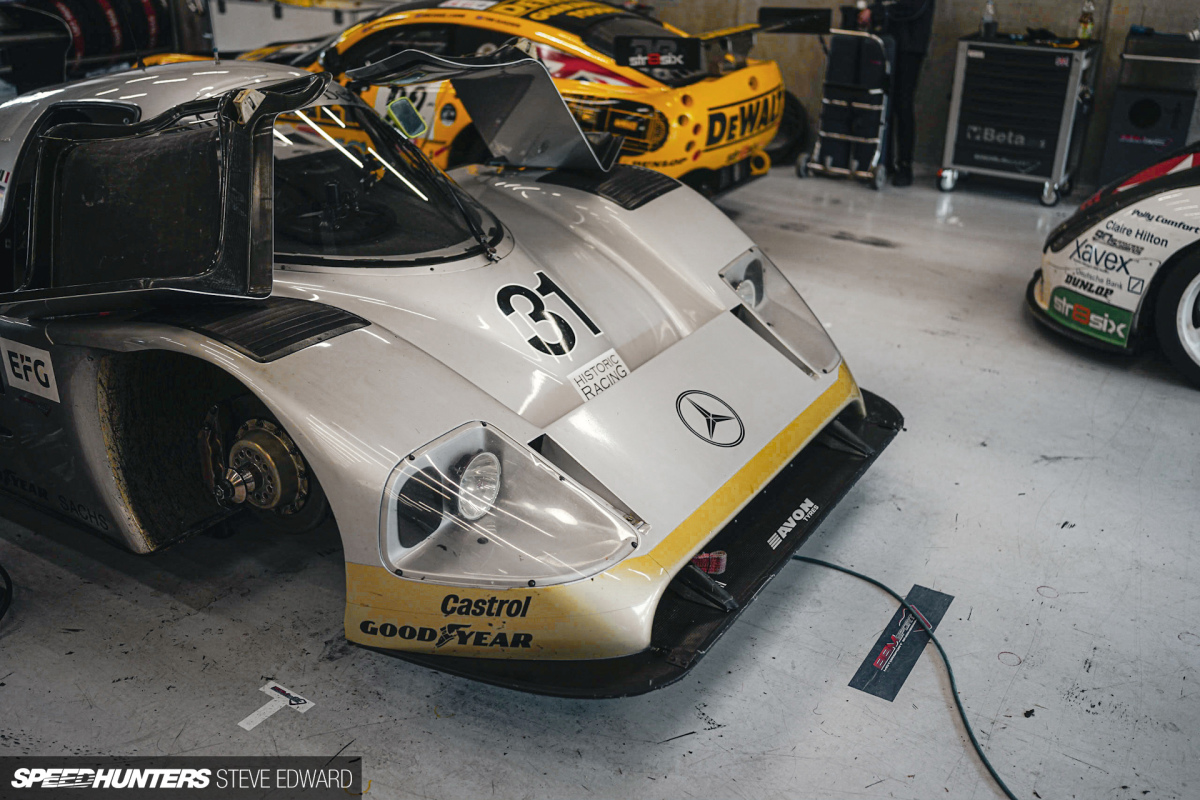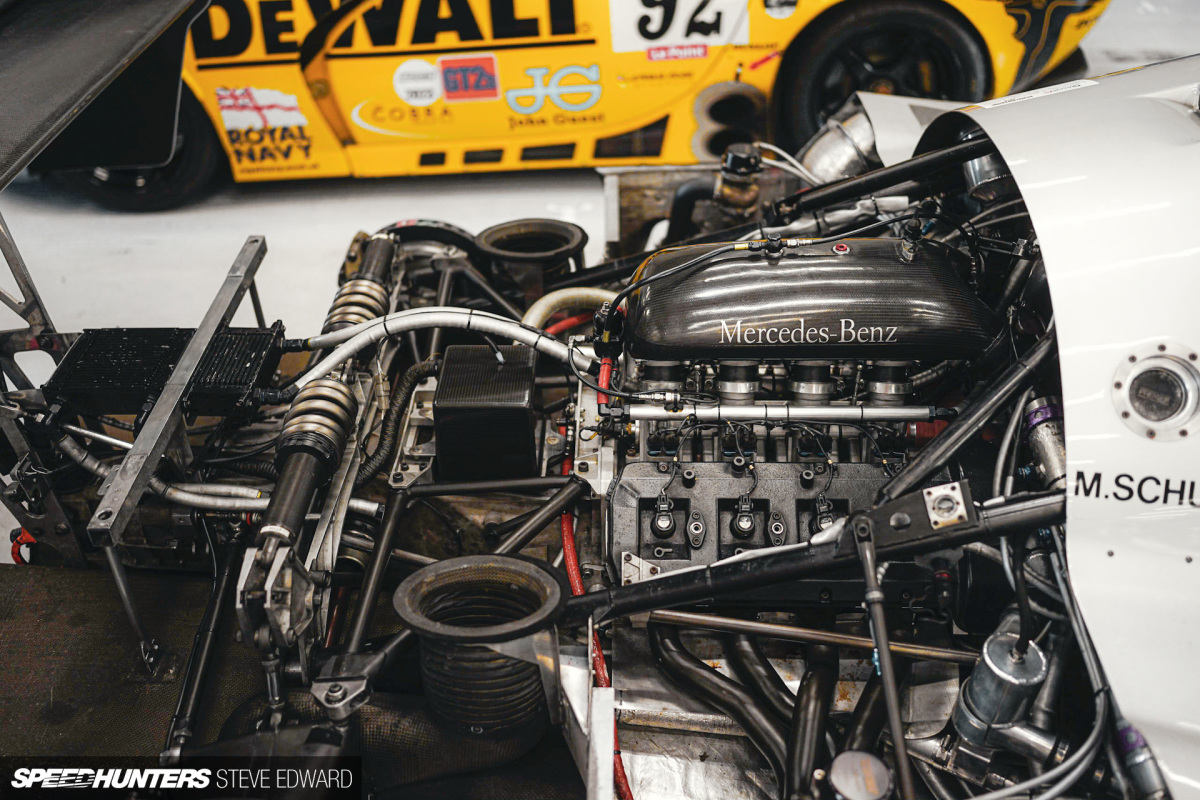 This Sauber Mercedes C11 was previously raced by Michael Schumacher, and is one of the very last Group C race cars.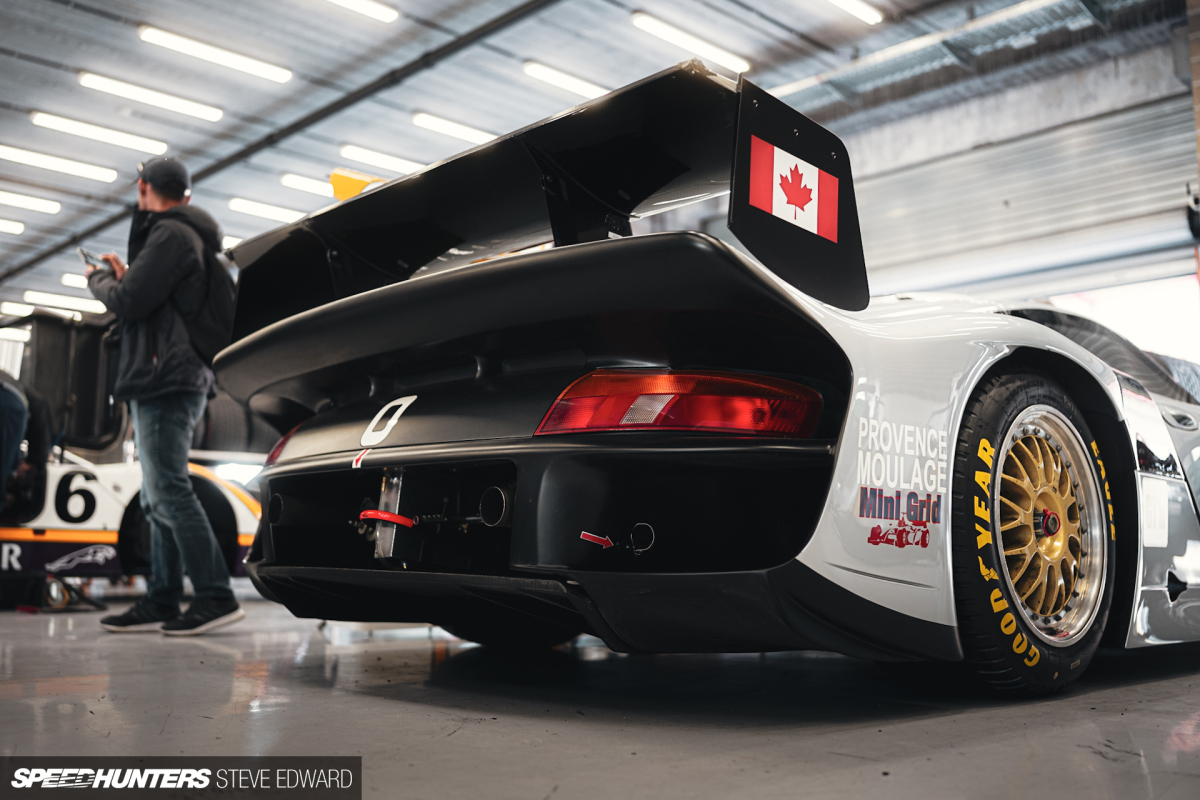 There was one Le Mans sports car I'd always wanted to see with my own eyes, and after finding out that it was heading to the 2023 Spa Classic, I made it my goal to find it. That car was the Porsche 911 GT1. Built with a mix of Porsche 962, the then current 993 and using lights from the then brand new 996, the GT1 is an amazing machine that took full advantage of the rulebook.
It wasn't just race cars from past decades at Spa Classic; there were also track driving sessions in between races. While they were mostly filled with new supercars and modern sports machines, a few classic road cars also took to the circuit.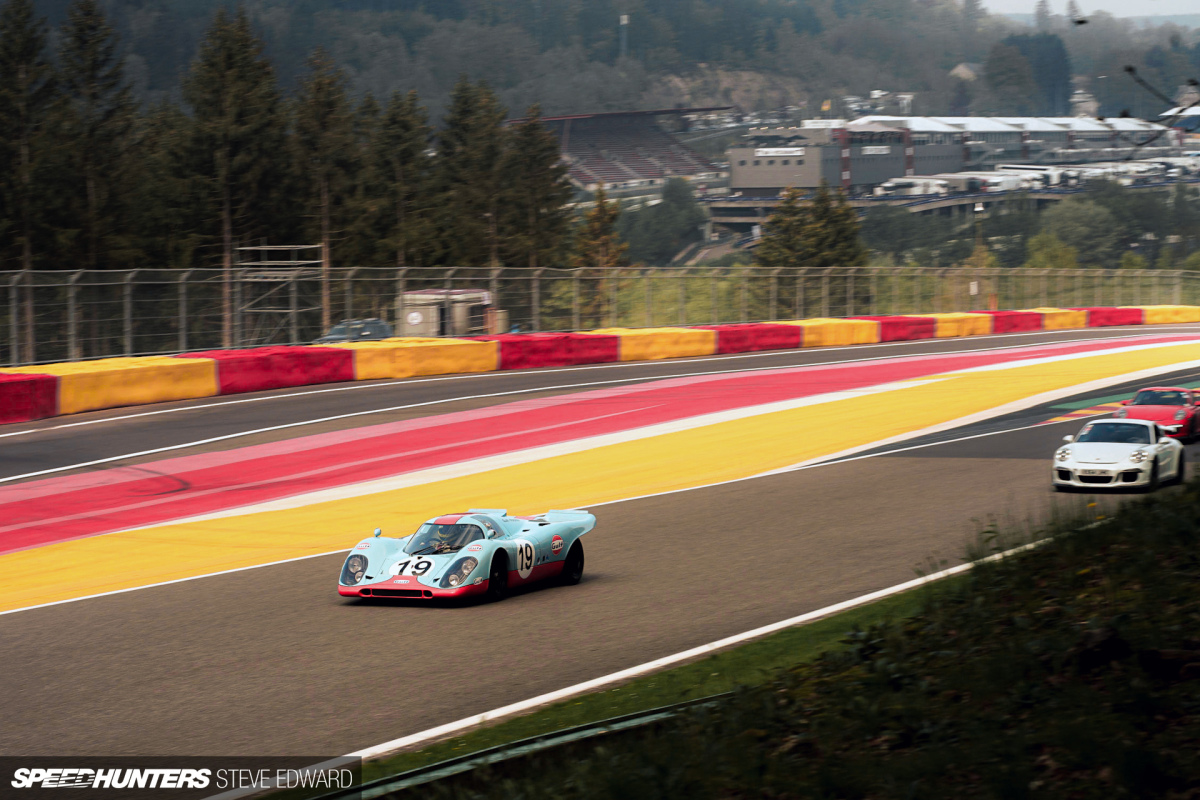 Also in the mix was a McLaren M1C, two Ford GT40s and a Porsche 917 – all replicas, but what a scene.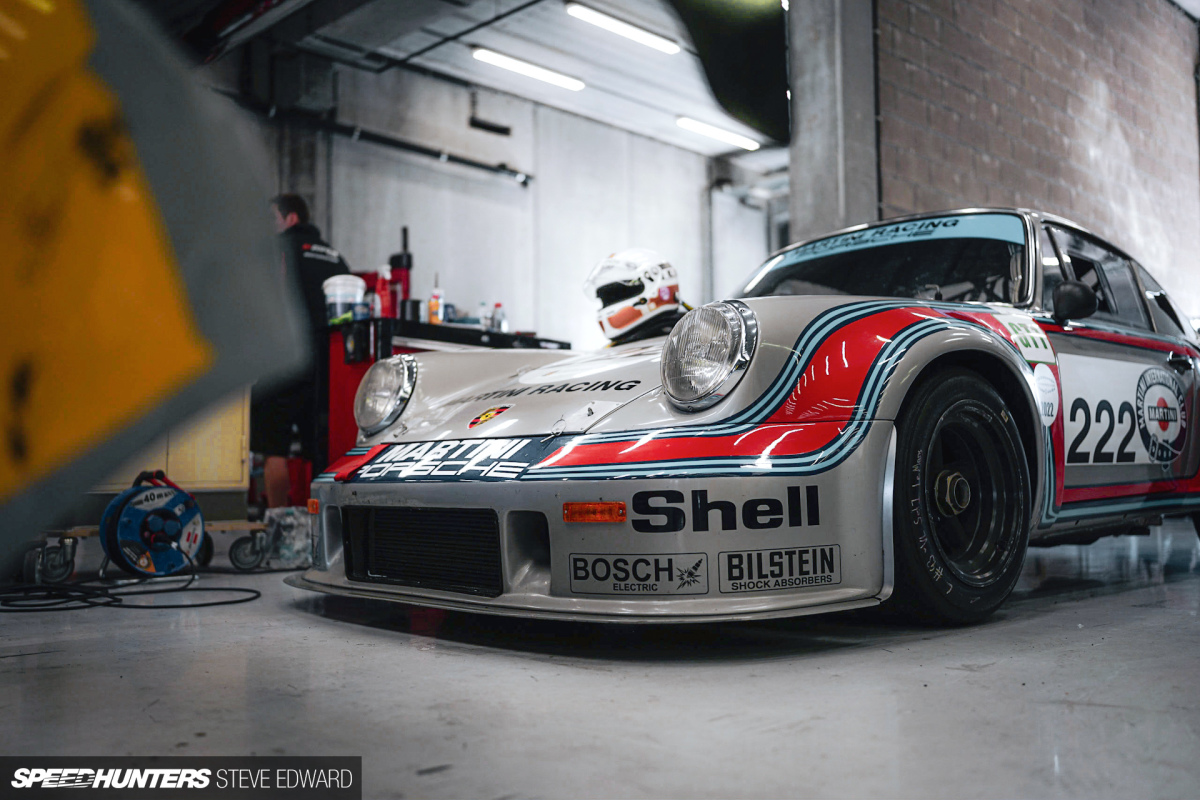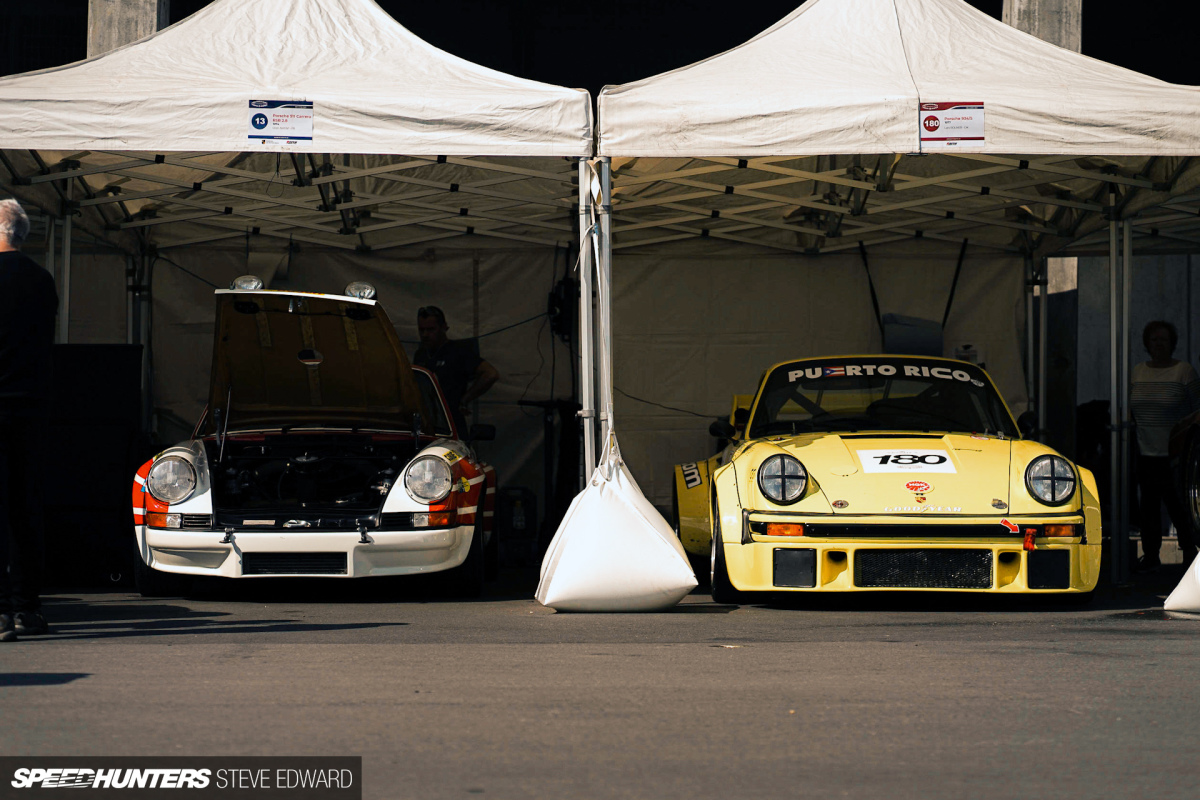 My day at the 2023 Spa Classic was better than I could ever have imagined. Seeing so many iconic and legendary cars – most of them for the first time – in one day was overwhelming in the most positive way, and that's before you even take into account the event's atmosphere.

I was thrilled; I'll definitely be back.

Steve Edward
Instagram: stevedwrd

IAMTHESPEEDHUNTER related stories on Speedhunters

How To join the IATS program: We have always welcomed readers to contact us with examples of their work and believe that the best Speedhunter is always the person closest to the culture itself, right there on the street or local parking lot. If you think you have what it takes and would like to share your work with us then you should apply to become part of the IAMTHESPEEDHUNTER program. Read how to get involved here.







Credit : Source Post